Company News 8 - May 5, 2015 - RESEARCH REPORT UPDATE
May 5, 2015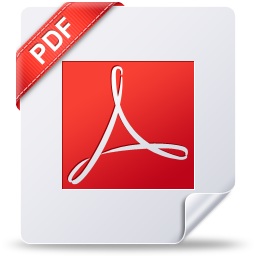 E-QURE Corp. (Electric Quick Ulcer Remedy), a publicly traded company (OTC:EQUR) headquartered in New York, is a premier provider of innovative medical devices in the field of active advanced wound management. EQUR has developed an effective, low cost, easy-to-use device for chronic wound management, which addresses a market worth about $6 billion annually.
Chronic wounds affect about 2% of the population in the U.S. which translates to about 6.5 million patients. Treatment of such non-healing wounds imposes an economic burden to the already increasing health care costs. The company's BST (Bioelectrical Stimulation Therapy) technology is an active advanced wound management device that is designed to produce an electrical stimulation, combining electrical noise and a pulse train to the wound site. This specific mode of electrical stimulation activates sensory nerves in humans via stochastic resonance and accelerates the body's mechanism of wound healing. The safety and efficacy of BST therapy was evaluated in controlled randomized studies at several centers internationally and the results were favorable. The BST device has been approved as a non-invasive electrical stimulation device for hospital, nursing home, and in-home care treatment of chronic wounds in Europe, Canada and Australia.
In July 2014, EQUR entered into an alliance with The Austen Bioinnovation Institute in Akron (ABIA) to spearhead their clinical trial program. Recruitment of patients for a study which is expected to support an FDA filing is underway. We think FDA approval could happen before end of 2016 and product launch in the U.S. could happen towards mid-2017. The advanced wound care market has many big players with well-established innovative technologies enjoying a significant market share. Although EQUR faces strong barriers to entry, we believe that based on the lower cost of the device and ease of application as compared to the existing methodologies, the company can take some market share from the legacy technologies such as the Hyperbaric Oxygen Treatment (HBOT) and Negative Pressure Wound Treatment (NPWT, aka vacuum assisted closure devices or V.A.C.).
We think EQUR has a compelling story and believe valuation might increase as certain risks abate. Our target price is $3.50/ share. We are initiating coverage with an Outperform rating.