Company News 1 - April 11, 2014
April 11, 2014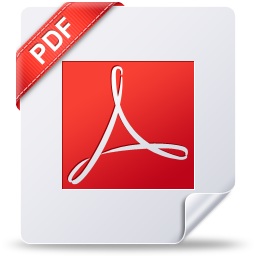 This is the first newsletter for our future investors. We will update you periodically in conjunction with the formal releases we will be filing as a listed company. We are currently preparing for the launch of our operation. We have just came back from a week in the USA to make sure all that is needed is ready for the launch.
We have finalized the FDA clinical trial design and concluded commercial terms with ABIA who is going to act as the trial CRO. Clinical trial is going to take place in Akron Ohio in 6 medical centers. Signing with ABIA is expected by the end of the month. We are currently changing the name of the company from ADBI to E-QURE and expect to get clearance for it within a week.
For corporate legal and tax considerations, we are re-domiciling the company to Delaware. The company main office is going to be located in Connecticut with a wholly own subsidiary in Israel. We are finalizing organization of the capital structure of the company. Prior to the fundraising, the company will have 15M shares outstanding.
Board of directors will be formally announced immediately before transfer of money to the company and will include prominent people from Israel and the USA. Name announcement will be made separately.
Advisory board will also be formally announced separately and will include medical professions from Israel and the USA.
The transfer of the Patents into the company is being completed these days and all assets will be operational by the end of the months.
The money that was collected in this fundraising is located in the two escrow accounts. Immediately after Passover, investors will receive the subscription agreement to sign, after which, the money will be transferred to E-QURE by the end of the April.
Investors should expect to receive their shares certificates two weeks after signing the subscription agreement.